A winter wonderland for your perfect winter vacation
Winter in the mountains is always something special. Glittering powder snow shines in the bright sunshine like a carpet of millions of diamonds. Of course the snowy landscape of the Gitschberg Jochtal ski resort is especially attractive to skiers and snowboarders. Those who like things a bit quieter away from the pistes will find countless opportunities for back-country skiing and prepared hiking trails that can also be accessed without any specialist equipment.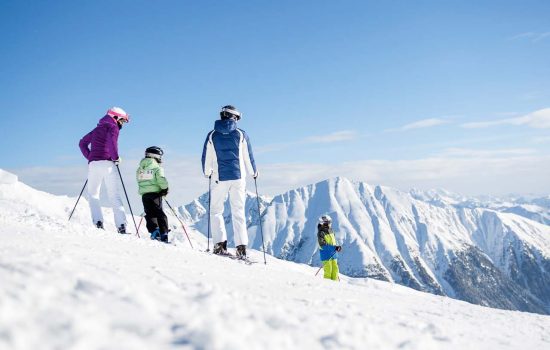 Skiing is an absolute must on a real winter holiday, and here with us in Meransen you have the choice of a wide variety of slopes in the Gitschberg Jochtal ski resort. We have 55 varied kilometres of slopes offering the perfect skiing holiday in South Tyrol.
Tobogganing is fun that everyone likes to join in with. Here in the Gitschberg Jochtal ski resort the slopes are perfect for cutting loose. Fun is always guaranteed all along the toboggan runs and the alpine chalets are never far away if you need refreshments!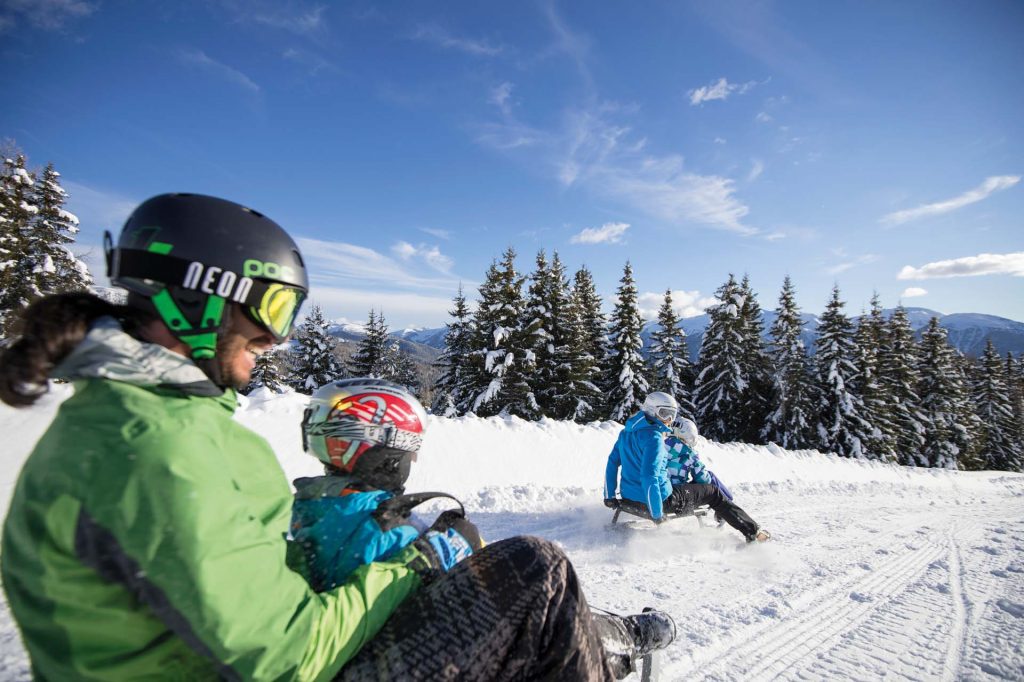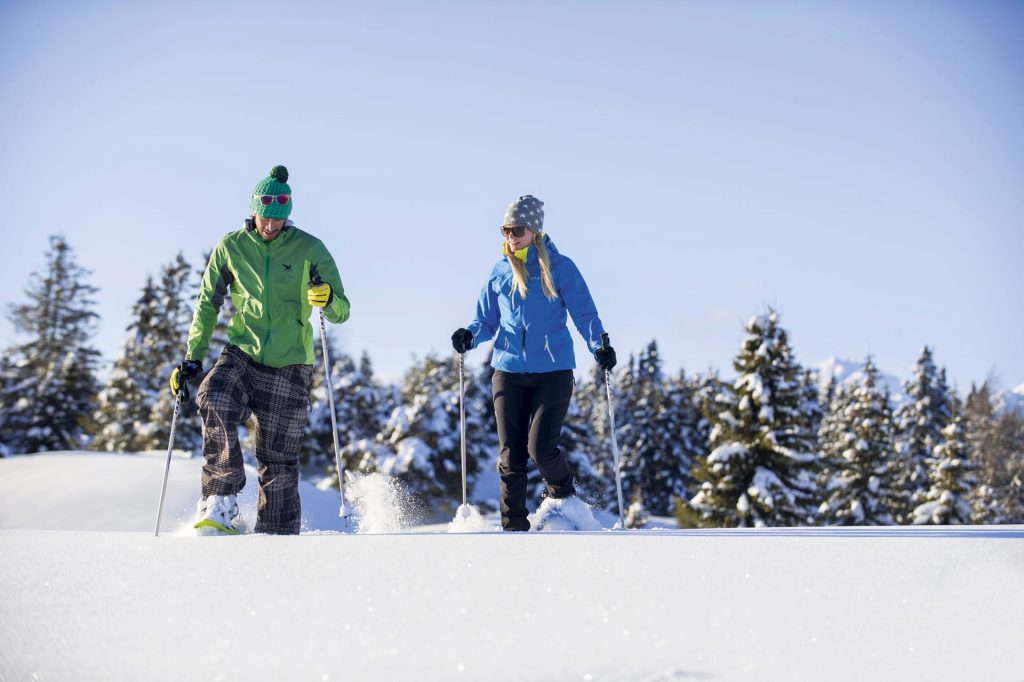 If you are looking for something a bit more leisurely, the Gitschberg Jochtal region offers many different hiking trails that are perfect for snowshoeing. Just call in and discover the snowy Altfasstal valley or the idyllic alpine village of Fane and enjoy the South Tyrolean mountain panorama in the process.
And even though the weather gods generally treat our sun-kissed corner of the earth quite benignly, of course every now and then we have a rainy day. But there's no possibility of letting it spoil your mood when there are so many great activities to be enjoyed no matter what the weather. What about a shopping trip in our nice little shops in the nearby town of Brixen or a visit to the world-famous Oetzi museum in Bolzano? In Meransen itself there is indoor tennis and a mini golf course. Apart from this, Meransen's Alpinpool has a fantastic swimming and sauna complex.